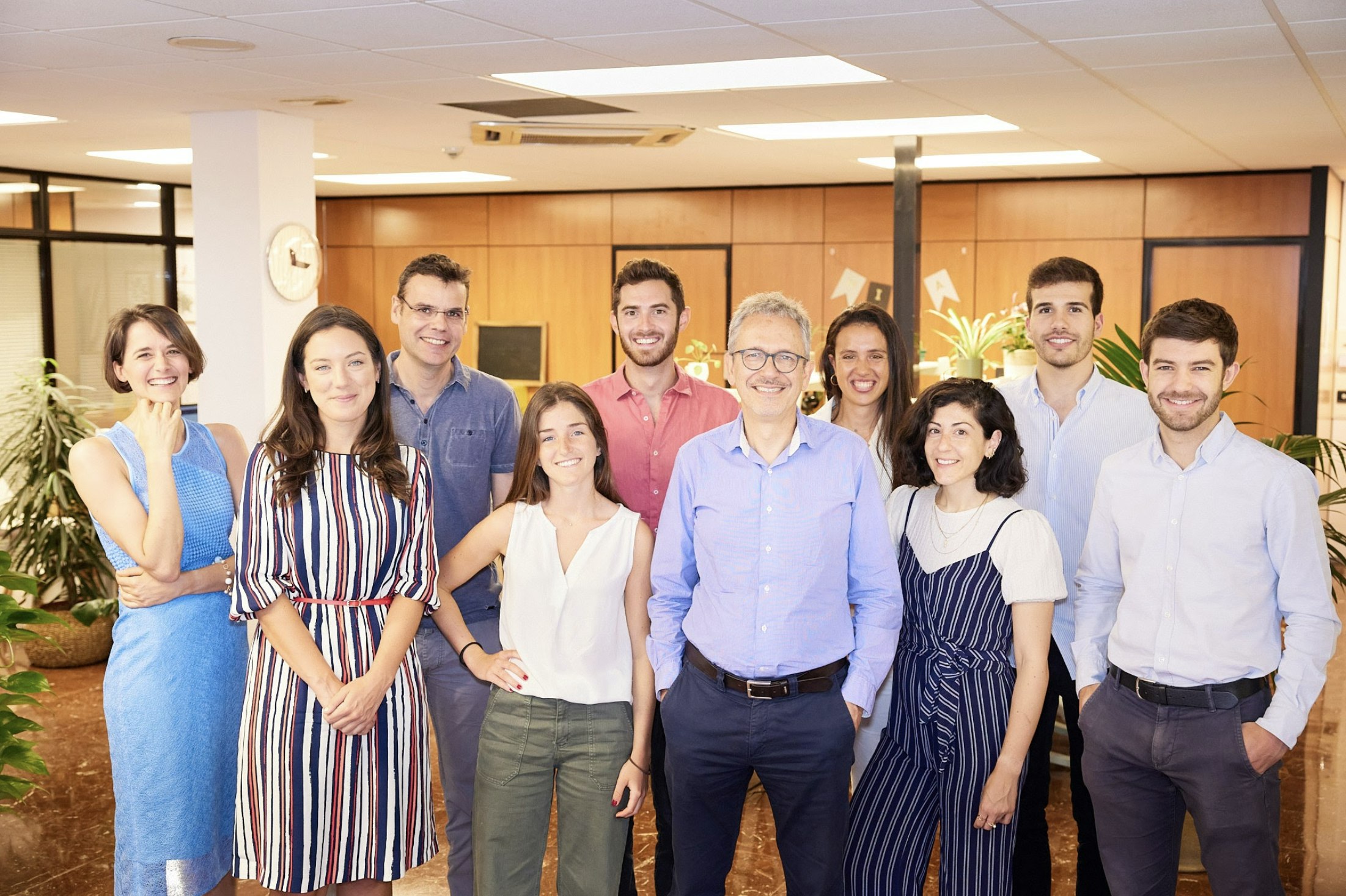 Women are extremely under-represented in Spanish investment roles
[ad_1]
It's well known that the tech and startup world is a boy's club.

Recent data reported by Sifted found that women represent 38% of the workforce in private equity (PE) and venture capital (VC) in Europe. Spain lags further behind when it comes to gender parity, according to a new report from Nina Capital and Level 20.
In what the authors claim to be the first major research on gender diversity in PE and VC in Spain, women held only 30% of jobs in the sector.
Marta-Gaia Zanchi, founder and managing partner of Nina Capital, told Sifted that the report will serve as a benchmark for the country's investment industry going forward.
"In fact, we didn't understand where we were in terms of gender diversity in Spain. So how do we know if we're doing better if we don't even know where we are today? " she says. "We wanted to help establish a baseline. And as we continue to have initiatives to improve gender diversity in our industry, we will be able to actually know how to work or how to move the needle. "
There is clearly a lot of work to be done, given that women represent 46% of the country's workforce, and the fact that Spain lags behind the European average for women in investment. .
A huge lack of representation at the top level
The picture gets worse when broken down by seniority.
When it comes to people working in investment roles (as opposed to those working in operations, marketing or investor relations), women hold just 12% of positions in PE and 15% in VC, according to The report.
That said, Zanchi believes the number of women joining the industry at the junior level offers some room for optimism: "Some results were encouraging, for example, to see that the pipeline at the junior level is actually good at venture capital. and private equity gives us hope for the future.
However, when it comes to mid-level positions, Zanchi has been less supported by research, especially when it comes to PE.
"You only have 18% women in mid-level private equity investment positions, while they are 32% in venture capital."
"Some of the results are a little more surprising and slightly alarming. For example, at the middle level, we find that much of this gain is lost in private equity. This is where we saw the biggest difference between venture capital and private equity, "she says.
"You only have 18% women in mid-level investment roles in private equity, while they are 32% in venture capital. So something is not working. Something is preventing women from progressing in private equity from the junior to the intermediate level and therefore, obviously, to the senior level.
Along with creating a comprehensive database of all jobs held in Spanish PE and VC companies, Nina Capital's research team also conducted more than two dozen interviews with people working in industry.
"Having qualitative information – not just quantitative – was very important because when you talk to people, they mention culture every time," says Yahel Halamish, head of investor relations at Nina Capital. "This is the main reason for the big gap between the junior, intermediate and senior levels."
One of the interviewees cited in the report, a senior executive at a PE firm, echoed this sentiment: "You are surrounded by men. You don't have a group that you feel comfortable with next to you.
And even when non-investment roles were included, the report found that the percentage of women in management positions in PE / VC companies was significantly lower than in Spanish listed companies.
Size matters
The fact that large Spanish companies have better gender diversity figures at the top level than PE / VC companies demonstrates that small organizations often perform less when it comes to diversity and inclusion.
Speaking to Sifted last year, Nerea Torres – Managing Director of Siemens Logistics in Spain and President of EJE & CON, a Spanish association of female managers – said macho behavior in Spain was more common in small businesses: "I think we really need to be careful because this macho attitude and behavior is even stronger in small businesses where people feel more comfortable and empowered in these attitudes.
Regarding the representation of women in Spanish investment firms, the theory is also confirmed, according to the report. Women held only 19% of positions in companies with 10 or fewer employees, compared to 38% in companies with 20 or more employees.
Small investment firms in Spain are less likely to have formal diversity and inclusion policies, according to Nina Capital's Zanchi.
"Some of our interviewees cited the fact that small teams have not consciously and deliberately set out to create formal policies and written and communicated efforts to create a culture of inclusion where senior professionals are held accountable for creating diverse teams, "she says.
This is not to say that the problem lies with the investment firms' own manufacture. Another interviewee cited in the report, a senior man at a venture capital firm, said the pipeline of job applicants makes it difficult: "In most cases, the CV ratio that we get is about 90% men versus 10%. females.
The Nina Capital report makes a number of recommendations based on these qualitative interviews. Among them, the need for investment firms to be more creative in their search for new talent and to invest in the diversification of their hiring pool.
He also argues for "forcing" parental leave on men and women, and allowing flexible working to help employees better balance work and personal life. Nina Capital's report succeeds in providing a solid starting point for diversifying the investment sector in Spain, but it also highlights that there is still a lot of work to be done.
Tim Smith is Sifted's Iberia correspondent. He tweets from @timmpsmith

[ad_2]