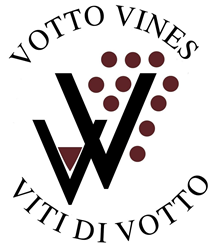 Votto Vines announces Colangelo & Partners as reference agency
Our goal from day one has been to seek out winemakers who produce incredible wines that demonstrate excellent value for money and are either unrepresented or underrepresented in the US market.

NEW YORK (WEB PR)
September 20, 2022
Votto Vines Importing LLC ("Votto Vines") today announced Colangelo & Partners as its go-to agency to oversee and collaborate on strategic media relationships and key industry opportunities. The campaign aims to educate trade and media about the history of the company and its participating suppliers, as well as how Votto Vines continues to influence the beverage alcohol industry.
In 2009, during the country's biggest economic crisis since the Great Depression, a family of entrepreneurs decided to start a business that would eventually become the first wine import and distribution company to earn a spot on the INC list. 500 as one of the "fastest in America". growing businesses.
After a vacation in Tuscany, Italy, CEO Michael Votto fell in love with a small winery that lacked distribution in the United States. Realizing that many wineries around the world had similar setbacks, he was inspired to pitch the idea to his family to start a business that could solve this problem. What started as a family passion project with six key directors including Executive Vice President Nicholas Votto (brother of Mike), Executive Vice President Peter Votto, Chief Financial Officer Stephen Votto and Vice President of Logistics Leah Votto (Mike's cousins), and brother-in-law Jeremy Jerome (COO)–has grown into a company with over 30 employees in five states and nationwide distribution capabilities.
"Since day one, our focus has been on finding winemakers who produce incredible value-for-money wines that are either unrepresented or underrepresented in the US market," says Michael Votto. "We then offer these wines to dine-in and take-out customers who appreciate these unique, high-quality wines. We try to find the best selections in the world of wine, especially those that go off the beaten path and add more value for our partners.
Although initially inspired to work with Italian wineries on the management and import side, today Votto Vines is proud to partner with highly regarded wineries from around the world, from Italy, France and Spain to Argentina, New Zealand and Australia. The new campaign with Colangelo & Partners aims to shed light on the main Italian suppliers they import and distribute, including:

Castelli del Grevepesa, one of the largest Chianti Classico cooperatives producing quality wines since 1965, recognized and appreciated throughout the world.

Nestore Bosco, a historic winery (founded in 1897) based in Nocciano in the province of Pescara with deep-rooted traditions that highlight the culture of the region.

Poggio Stella, a range of wines that tells the evolution of the Cooperativa Vecchia Cantina di Montepulciano and offers a balance between tradition and innovation.

Tenuta di Collalbrigo, owned by one of the oldest shipping dynasties in the world, produces premium sparkling and still wines in the Prosecco DOCG region of Conegliano, Italy.

Torrevento manages a vineyard of more than 500 hectares in Puglia, combining innovation and modernization to pursue a more sustainable future for the winery.
Additionally, the campaign will feature the newly acquired Willow Bridge Estate, another family-owned supplier based two hours south of Perth, Australia in the up-and-coming region of Western Australia.
"Since day one, we've taken pride in finding the 'hidden gems' of the wine world," notes Jeremy Jerome. "Willow Bridge Estate fits that mantra; the wines are exceptional and demonstrate the exceptional value that we believe will resonate with both our partners and wine-loving consumers.
The leaders' entrepreneurial spirit and varied professional backgrounds have enabled Votto Vines to apply their forward-thinking ideas and vision to the international wine trade. They have grown rapidly since inception, growing from revenues of $100,000 on sales of approximately 1,000 cases in 2009 to approximately $50 million on sales of approximately 435,000 cases in 2021. Votto Vines concluded a joint venture partnership with Italian wine investment firm Prosit Spa in 2021 which fueled further growth and established Prosit's foothold in the US market.
"We are impressed with the work ethic and business approach that the Votto family brings to the wine industry," says Colangelo & Partners COO Felipe Gonzalez-Gordon. "They have built a magnificent portfolio and we look forward to a close collaboration that aims to take their business and brands to the next level through effective communication efforts."
Named by Forbes as one of "America's Most Promising Companies" and nominated by leading publication Wine Enthusiast as "Wine and Spirits Importer of the Year", Votto Vines looks to the future of the beverage industry alcoholic beverages and will continue to travel to wineries and major world wine shows around the world in search of the best and most versatile selections that will make their portfolio ideal for any palate.
# # #
About Votto Vine Import

Founded in 2009, Votto Vines is a dynamic family business headquartered in Connecticut. Votto Vines focuses on the importation, marketing and distribution of fine wines produced by leading wineries around the world, as well as the development of innovative private labels and exclusive brands.
Votto Vines represents leading family-owned wineries around the world and its portfolio includes some of the highest rated wines currently produced in Italy, Spain, France, Portugal, New Zealand, Australia, Chile and Argentina, as well than craft spirits. Votto Vines has national reach through a network of premier distributors such as Republic National Distributing Company, Breakthru Beverage and Young's Market, and a regional wholesale operation spanning CT, NY, NJ and MA. In addition to being featured in Forbes, Inc. Magazine and Wine Enthusiast, Votto Vines has twice been named one of the "Best Entrepreneurial Companies in America" by Entrepreneur Magazine.
For more information on Votto Vines, please visit http://www.vottovines.com.
Share the article on social networks or by e-mail: