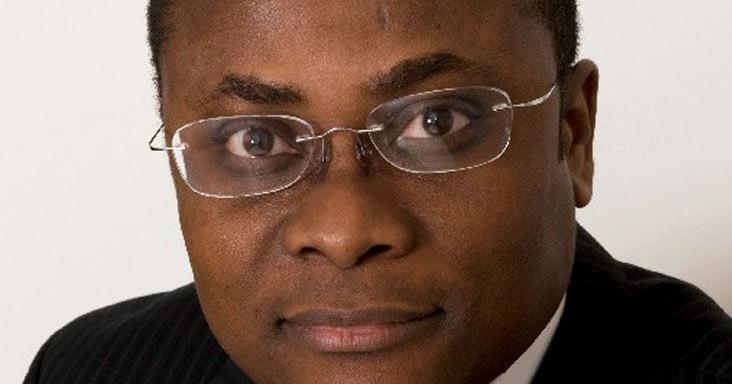 It's time to leave Port of Spain | Journalist
The decentralization of work in Trinidad must be accompanied by a decentralization of workplaces. Now is the time for large employers – public enterprises and private sector companies – to actively explore and make serious efforts to move large offices and business operations out of Port of Spain.
Do not tinker around the edges. Big statement moves. This would include head offices; and large ministries with large staff. Agriculture in Chaguanas was obvious. Think bigger.
I'm going to take a step back on this. The commercial rental market in the capital is significantly larger than in other parts of the country. Owners would feel pain. And it's not just workers who come to town, it's business customers, whether they're at stand-alone properties, malls, or downtown.
Big moves are not easy. Where else in the country would you find commercial space for all the state workers that populate Nicholas Tower? If you decide to develop, say, Charlieville as a new hub, won't you have to construct new buildings to accommodate the relocated workers? You won't get all the answers here. And if I want to see all sides of a less-than-simple problem, as I should, I have to be prepared to argue against myself.
We need to move some works out of town to ease the traffic throttling on this island every day of the week. I have argued in this space that "the Great Daily Trek" north and west of Port of Spain and back is a crazy, unsustainable ritual; and that it helps to advocate for more work-from-home (WfH) arrangements, for companies and employees who can have it.
Globally, WfH has been a conversation we've had for decades, but the pandemic lockdown has forced us to look at it more seriously. The lockdown has shown many T&T employers that they can still operate at a functional level, with employees working from home.
Not all companies can adopt WfH. Restaurant servers and store employees cannot. You just can't count on some workers that the companies can expand the facility to deliver as part of it. But in general – and here the Point Lisas-based executive we quoted earlier is worth quoting again – "the initial concern that productivity would be affected has now proven unwarranted."
On the other hand, the confinement made others realize that they preferred to work primarily in a work environment – away from domestic distractions – and what they really craved were flexible working hours or a shorter work week.
State and private entities will find the most suitable solutions. Apart from not coming to the office, these could include Ramesh in Gasparillo joining the 8:30 a.m. team meeting via Zoom or Microsoft Teams, and driving to work in Port of Spain at 10:30 a.m., in lighter traffic. . That could mean making a deal with Faye… she could work through lunch and leave at 2 p.m.
But regardless of our best fit with flexible working, we'd simply rearrange the sunbeds on the sinking cruise ship if we didn't take care of the powerful daily pull of commuters to Port of Spain. Workplace decentralization should be considered a serious relief option, although the effort it would take to make a difference would be considerable.
Let us recall the relevant context. Auto dealers have sold at least 13,000 vehicles each year for much of the past decade. This figure exceeded 20,000 in 2016. There are over one million vehicle registrations at T&T. The population is 1.4 million. T&T ranks 46th out of 234 countries, according to World Bank population density measurements, with just under 300 people per square kilometer. It is a small island and its road capacity does not extend. There are no trains or other forms of public transportation. Almost all transport has been transferred to the roads.
Let me argue against myself again. Shouldn't lean decentralization apply to other high-traffic centers such as San Fernando and Chaguanas? Additionally, large corporations like ANSA McAL are naturally and effectively decentralized, as they have geographically diverse real estate portfolios across many industries. The same goes for the government, a major employer. Different parts of the Ministry of Finance, for example, have offices in different parts of T&T.
But think of the big statement an ANSA McAL would make if it moved its headquarters from Maraval Road to Central Trinidad. Or what the government would do if it moved a few big departments out of Port of Spain, lock, stock and barrel.
Moving offices would be disruptive for some. In a previous working life at the BBC, management moved the large sports department from west London to a new facility, Media City in Greater Manchester. Some staff left because changing cities was not an option. They had big definite things in their lives. The schooling of their children. Mortgages they were about to pay off. The BBC has now done the same with its business units. Cue more quits.
As much as relocation would inconvenience some workers here, Diego Martin's commute to Charlieville would not be disruptive on the same level, and would go against the grain.
There is also an economic argument. State entities have a particular responsibility to disseminate economic opportunities. The new offices and the workers they bring mean business for the lunchtime sandwich and roast vendors in this area. A government must see this as a necessary thing.
—Author Orin Gordon is a media and business consultant at oringordon.com.