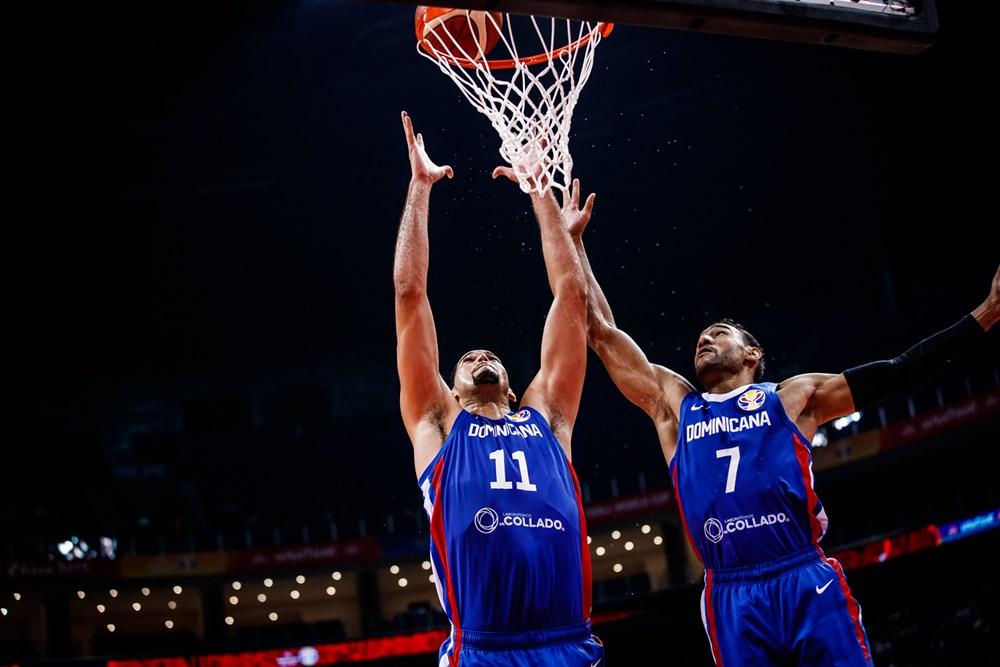 FIBA OQT preview: Serbian correspondent breaks down Gilas vs Dominican Republic
[ad_1]
For Gilas Pilipinas' campaign in the FIBA ​​Olympic Qualifying Tournament, GMA News Online has approached Milos Jovanovic, a veteran of Serbian sports writing, to help break things down from an outside perspective. Read his preview of the Philippines-Serbia game here.
If you put the words "Dominican Republic" and "professional sport" together, I'm pretty sure the first names the imagination would conjure up are almost all exclusively baseball players. Whether it was the capricious hitting genius of Manny Ramirez, the wonder of icy pitcher Pedro Martinez, the charismatic slugger David "Big Papi" Ortiz or the multitalented monster that was Vladimir Guerrero, the best Dominican sports ambassadors almost always exercised their trade exclusively. in MLB.
That said, baseball may be the king of the Caribbean, but it's not the only sport played on these islands. Which brings us to the Dominican Republic's national hoops team, the third piece of the Belgrade OQT Group A puzzle, and one of the main rivals keeping Gilas out of the initial stage.
Unlike the Hosts, a basketball nation with a long tradition and an even longer honor roll, the Dominicans are somewhat of a mystery. Their international record is uneven: they have only competed at the FIBA ​​Worlds three times (including back-to-back appearances in 2014 and 2019) and have won silver and bronze at the Pan American Games and the FIBA AmeriCup. They are enjoying better fortune at Centrobasket Stadium – the tournament they've won three times and won numerous other second and third place medals – but so far they have never graced the Olympics with their presence. .
That said, it's not that the Dominicans haven't had their shining moments. Big Al Horford, who was recently fired at the Boston Celtics after a short stint in Oklahoma, is a Puerto Plata native who won the 2012 Centrobasket with the Quisqueyana selection. Karl-Anthony Towns of Minnesota, who has mixed American-Dominican ancestry, was also on that team but hasn't featured much since. Europe-based guards such as Edgar Sosa, James Feldeine have also done their part over the years, as have NBA mates Francisco Garcia and Charlie Villanueva. It's also worth mentioning that college coaching legend John Calipari, as well as former Nets head coach and current LA Clippers assistant Kenny Atkinson, both had spells on the national team bench – the former mastermind of the aforementioned Centrobasket 2012 title.
But this is all in the past. Neither Horford nor Towns made it to Belgrade, and Calipari is also long gone. The team that will face Serbia and the Philippines is a team with a strong presence of veterans and a team that relies more on their experience and cohesion rather than flash to win games.
And – let's be frank – they also represent Gilas' best move to reach the round of 16.
(Eloy Vargas at the FIBA ​​Basketball World Cup 2019. Photo: FIBA)
Coached by local star Melvyn Lopez, the Dominican team have two strengths they rely on to win their matches. One of them is the big man Eloy Vargas, who has been the mainstay of the selection for the past decade, currently working for Iranian side Chemidor Qom. Vargas, now 32 and 6 feet 11 inches tall, enjoyed a long and productive international career after graduating from Kentucky from Calipari, where he won the national title in 2012. Since his college days, he has played in the old D-League, Greece, Spain, France and all of Latin America before ending up in Iran.
Vargas is a traditional center playing mainly low post and doing its damage due to the paint. He'll occasionally stab the midrange jumper, but he hardly cares about the three-point shot and instead tries to exploit slower-footed opposition by attacking from pick and rolls. Vargas is also a solid defensive presence – his 1.4 V-per-game average in this year's FIBA ​​AmeriCup qualifying tournament is proof of that – and will erase the boards on both sides.
Feeding Vargas on the track and doing some of the damage themselves is the task of Dominican duo Victor Liz and Mike Torres. Liz is another veteran who, unlike Eloy, has spent most of his career bouncing back in the Caribbean – most recently he played with Puerto Rican team Leons de Ponce. A stable shooter with career three-point percentages hitting her 30s to 40s, Liz has lost some of her pace, but she's still someone you don't want to drop at the perimeter.
(Victor Liz. Photo: FIBA)
Mike Torres, on the other side, is going upstairs. Torres, of Spanish descent, slowly crafted his resume over the years – he progressed to the depths of the Spanish league ladder, adjusting to 4th Division clubs and eventually ended up at Real Betis , a high-flying team where he is aligned alongside his compatriot Feldeine.
The 6-foot-1 point may not have had many burns in this year's ACB, averaging seven minutes per game and just 2.3 points on average, but he has been a consistent presence for Dominicans at the international level. He shone in the 2021 AmeriCup qualifiers, with his 19 points, 11 dimes and 9 boards that proved crucial in the victory against the Virgin Islands, which ultimately sealed their place in Belgrade. With Torres attacking the basket despite his relative lack of height and organizing the passing game, and Liz crouching in the perimeter, Gilas's goalkeepers will have their work cut out for them.
(Mike Torrres at the FIBA ​​AmeriCup qualifiers. Photo: FIBA)
The tune-up matches the Dominicans have played so far – two easy losses against Lithuania and a surprise win against Russia – have unearthed a few new names that are worth mentioning. Backup center Jhonathan Araujo, who currently plays in Uruguay, has proven he can spell Vargas when he needs a rest. Rigoberto Mendoza, who has had some success as an import in Israel, Adonys Henriquez (playing in Spain's second division) and Gelvis Solano (based in Mexico) will also get minutes from the baseline. Forward Angel Nunez is a constant threat downtown, coming mostly from the bench – one who should be carefully watched when he's on the pitch.
Gilas plays in the Dominican Republic on Thursday, July 1 at 8:30 p.m. local (Friday, July 2, 2:30 a.m. Manila time). Barring an upheaval of mythical proportions (coach Tab Baldwin's boys defeating Serbia the day before), it will be the game that decides which of these two goes further in the tournament. And it is not entirely absurd to say that the Philippines has a chance.
As you read in the scout report above, the Dominicans are a veteran bunch, while Gilas has a young and fast side. If the Pilipinas team are to have a chance in this game, they need to attack early and with pace – a few triples converts and a few quick breaks will shake the Caribbean side and force them to continue, which they aren't necessarily good at.
While Gilas quickly takes a double-digit lead, the Quisqueyanos will seek to avoid what we Serbs call "shortening of the hands", which inevitably happens to the expected favorites in such ties that aren't exactly on the highest levels – with the deficit increasing and the timing, the automatic jumps start to fail and nerves start to set in. will be just a matter of Gilas forcing their own pace in the game, rather than falling into the Dominican model. And that's totally doable under the right conditions.
The backcourt battle might be the one to watch out for, but the frontcourt battle is also an intriguing watch. Again, look for Baldwin to use Kai Sotto as a decoy that will wear down Vargas and potentially cause him fouling issues – when Vargas is off the field, Ange Kouame might attempt to calm himself down physically. Youth is here again an asset that should be exploited.
If Serbia do their part on Tuesday and Wednesday and win both games, then Thursday will indeed be decision day for Gilas and the Dominicans. And it's time for Team Pilipinas to win a big game on the international circuit outside of their home continent. All it will take is buckets that drop early, a tusk that hangs on late, and lots of puso. With all of this, victory could be within reach.
Milos Jovanovic is a veteran sports journalist based in Belgrade, Serbia, who writes primarily about basketball. His past credits include VICE Serbia where he edited the weekly sports column. He also hosts a weekly hoops podcast available on Serbian media MONDO's website, and has contributed and directed several basketball documentaries that have aired on national television. He is fluent in Serbian, English and Dutch and prefers to be alone when the Belgrade Red Star is playing.
—JMB, GMA News
[ad_2]