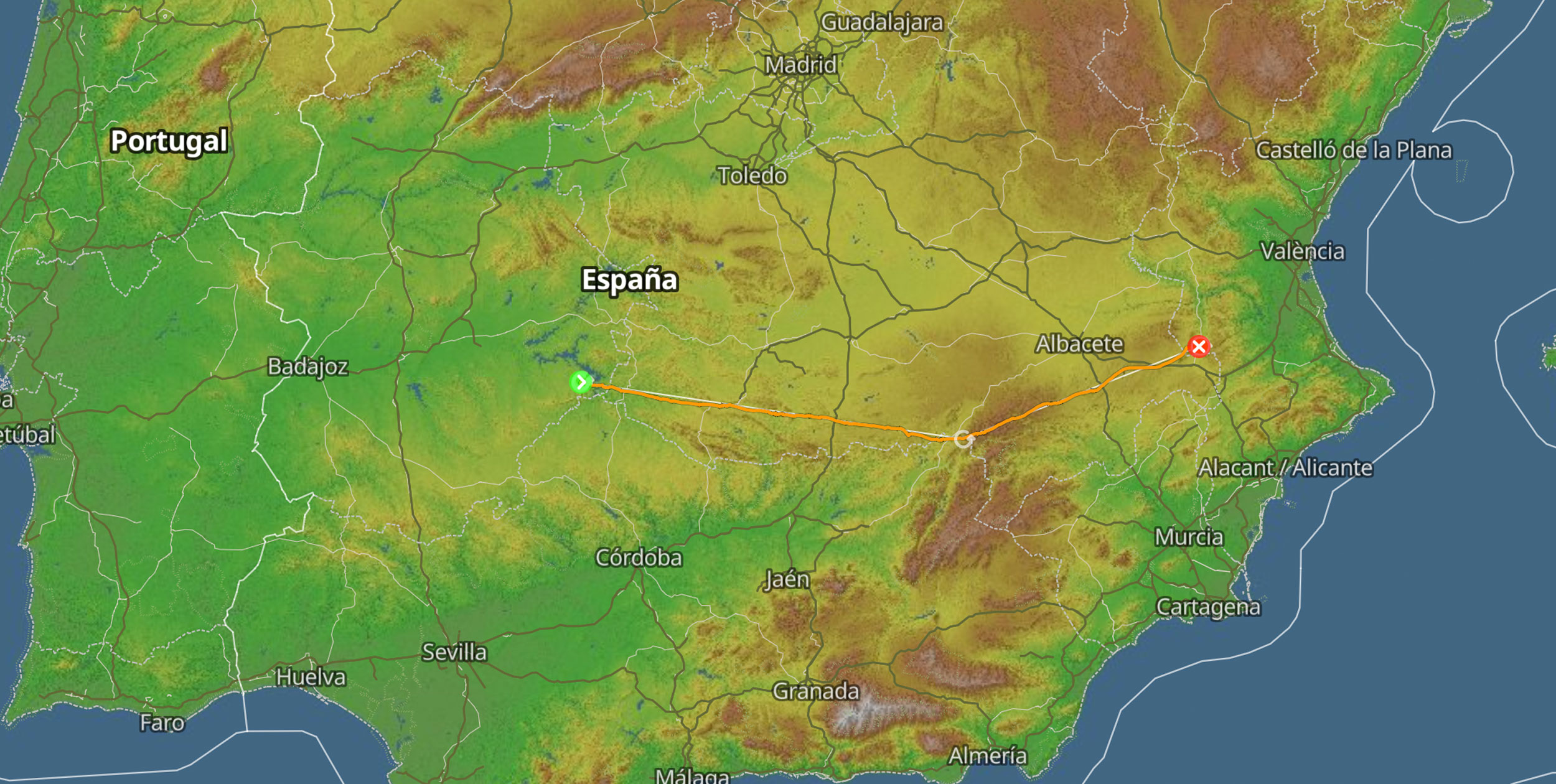 European declared goal paragliding record falls in Spain
Marcelo Sanchez and Paco Navarro Gonzalez set a new European paragliding record with this flight through Spain on July 25
Spanish pilots Paco Navarro Gonzalez and Marcelo Sanchez took the European paragliding record "Straight distance to a declared objective" to 329.9 km with a flight in Spain on July 25. They broke the previous record of 274.7 km held by Jouni Makkonen in Finland.
With the same flight, the following Spanish national records were claimed:
Spanish Open Distance record (356 km) – Marcelo
Spanish distance around three turning points (371.06 km) – Marcelo and David Polo Gutierrez
Spanish distance to a predefined goal (330 km) – Marcelo, Paco and David
The three pilots flew EN-D wings: Paco on a Mac Para Magus, Marcelo on a Niviuk Peak 5 and David on an Ozone Zeno.
Declared target records differ from open distance records because the pilot must say where they are going to fly before launching and officially declaring it.
And while there were longer distance flights in Europe, no pilot declared a goal, achieved it, and then (essentially) completed the paperwork to claim the official record. Jouni Makkonen holds the current European open distance paragliding record at 500.86 km flown as of June 2021.
See Marcelo's Flight on XContest.org
Spanish paragliding records can be viewed at parapentectnp.com/records
FAI European Record Application Numbers are 19747 and 19748.