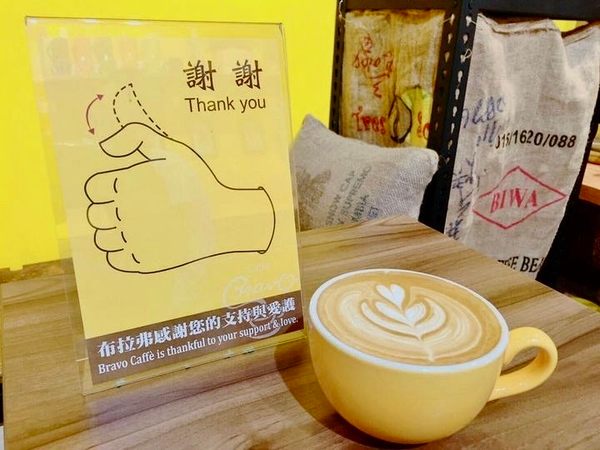 Deaf-Owned Restaurants Provide Food and Community
Imagine walking in a popular restaurant in a trendy neighborhood. Instead of hearing "Hello, how many people in your party?" you are greeted by a quiet but smiling host, who uses gestures to show you to your table. You are puzzled, until you read the menu explanation stating that all restaurant staff are deaf and you will have to order without speaking.
Over the past decade, Deaf-owned restaurants have sprung up around the world, serving everything from pizza and pancakes to vegan fast food and Moroccan couscous. Although most of these restaurants are independent businesses, all are examples of a growing desire within the community to own and patronize Deaf-owned businesses.
Dr. Thomas K. Holcomb is a teacher, author, multigenerational Deaf family member, and expert on Deaf culture. "There is a positive Deaf attitude that motivates Deaf people to become who they dream of being," he says. But if a deaf person aspires to work as a chef, they may struggle to get hired at a restaurant because they fear communication issues will slow down the hectic pace of a busy kitchen where everyone can hear.
One solution is a restaurant staffed entirely by deaf workers. Sid Nouar, owner of 1000&1 Signes in Paris, welcomes his guests with a warm smile and an inviting gesture. In 2001, he was the first Deaf person to open a restaurant in France. At first, Deaf Parisians couldn't believe his tiny space housed a real Deaf-owned restaurant, and a line trailed outside the door every day.
Aware that the unemployment rate among deaf people worldwide is 70%, Nouar tried to hire fully deaf staff, but could not find experienced deaf servers. So while his Moroccan mother did most of the cooking, he worked alone serving lunch and dinner six days a week, until he ran out.
After a few years to regroup, in 2018 it opened a larger site with fully deaf staff. The menu includes bowls of classic Moroccan couscous with a choice of meat or vegetarian toppings, kemia or cooked vegan salads, and stuffed bricks, or warka. For dessert, he serves crescent-shaped almond cookies with strong mint tea. Its positive reviews now attract a largely hearing clientele. Meanwhile, Parisian Deaf still shudder to be at the controls in LSF, French Sign Language.
Although each country has its own sign language, deaf people around the world share many common experiences, especially the frustration of communicating primarily in a language not shared by the majority. Instead of focusing on what they can't access, however, many deaf people take pride in their rich sign languages, as well as the arts, athletics, folklore, values, and history. that make up what is called deaf culture.
This same pride is channeled into what is called the "deaf ecosystem". Among members of the global Deaf community, there is a growing emphasis on supporting Deaf-owned businesses and Deaf professionals wherever possible. "It's a source of pride in Deaf collectivist culture…to travel long distances to support these Deaf entrepreneurs and businesses," says Holcomb. "Trips can be planned around visiting deaf-owned restaurants as well as landmarks in, say, Paris or Tokyo."
When visiting Austin, TX, deaf travelers are sure to visit Crêpe Crazy. The birth of this popular pancake restaurant evokes the quintessential American fairy tale: two deaf immigrants turn a secret family recipe into two hit restaurants in central Texas, serving an American version of a European classic.
Vladimir and Inna Giterman, originally from Russia and Ukraine, met in Belarus. They moved to the United States in 1990 to seek opportunities for deaf people. When they had the idea to start a business, they took Vladimir's mother's recipe for small blinis and turned it into large filled pancakes, selling them from a small food truck they owned. taken to festivals. In 2014, they opened a cafe in Dripping Springs, followed by a restaurant in Austin two years later. Their two children, Michelle and Sergei, now help run the family business.
Michelle and Sergei, as well as most restaurant employees, are deaf. It is common at Crêpe Crazy and other Deaf-owned restaurants to hire Deaf contractors, electricians, carpenters, painters, and even artists to decorate the walls. This mutual support allows the deaf ecosystem to function. In 2020, the Gitermans franchised a third Crêpe Crazy in Baltimore, to another Deaf couple. For them, it is important to maintain business within the deaf community.
A completely deaf workforce in a restaurant means clear and easy communication between chefs, servers and dishwashers through sign language. This arrangement is particularly appreciated by deaf guests. Finally, they can ask their server to detail the daily specials, inquire about a wine recommendation or make a request regarding a food intolerance. In sign language, everything will be perfectly clear.
Deaf-run restaurants offer a different kind of access to their hearing diners, who typically make up 80% of their patrons. Many of these restaurants' menus warn diners that shouting will not attract the attention of their deaf servers. The menu at L'Oreille Cassée, (meaning "broken ear") a cozy tapas restaurant in Toulouse, France, suggests waving your arms instead. Once you have caught the waiter's attention, you can order one of their specialties, such as cod accras (salted cod fritters).
Some restaurants, such as 1000&1 Signes, display illustrated images on their menu or on their wall for the signs used to describe their dishes. Other times, commands can be written or texted. In Crêpe Crazy stores, a wooden sign with a large hand reads "Point and you will receive", so hearing customers who do not sign know the easiest way to order.
The sunny yellow walls of Bravo Caffè in Taipei, Taiwan, are decorated with illustrations of essential signs of Taiwanese sign language, such as "good morning", "coffee", "tea", "hot" and "delicious". But any customer can easily order, thanks to its large point-and-order menu with a selection of lattes, coffees, and teas.
Owner Johnny Lo discovered coffee when he was 15 years old. It was so good that he hoped to one day have his own coffee. After working as a digital art designer, Lo changed careers to open his dream cafe at 49, with his wife Mandy Chang. Any coffee drink ordered is sure to be a work of art: topped with froth of milk flowers, hearts and swans. Prior to the opening, Lo trained for months with a private teacher to master all the necessary skills. When he retires, he wants to hand over the café to a young deaf entrepreneur.
There are other restaurants in the world with deaf workers, but not deaf owners. Some may have been started by disability support groups, where hearing owners hire deaf workers to provide jobs that might otherwise be hard to find. In contrast, Deaf-owned stores are the result of determined entrepreneurs eager to show that they can achieve great things when given the opportunity.
In addition to providing a good meal, many of these restaurants aim to introduce Deaf culture and sign language to their hearing patrons. This is one of the goals of Christopher Taveirne, the owner of Soepbar Sordo in Ghent, Belgium. "I want hearing people to know about Deaf culture, so that the apparent anxiety of some fades away and turns into respectful curiosity," he explains. Taveirne's intimate soup café opened in 2016 and is, to its knowledge, the first deaf-owned restaurant in Belgium. He has a deaf staff member and says their interaction "shows hearing customers how sign language communication works, how fast it is."
Taveirne serves three vegan soups a day, as well as sandwiches, homemade apple pie, tiramisu and Spanish tapas. To help her hearing customers order, the walls feature painted illustrations of her food brands. Despite communication difficulties, Taveirne volunteered for years in professional kitchens to gain experience before finally opening her own. He borrowed the Spanish word for deaf, sordid, for the name of his restaurant, because, he says, "I was inspired by the warmth of Spain to bring some of its comfort to Ghent".
There aren't many places where deaf and hearing people can casually interact. "For hearing students learning sign language, these restaurants provide the perfect place to practice their language skills," says Holcomb. "Some hearing parents will bring their deaf children to deaf-owned restaurants to boost their confidence and pride in who they are and to give them hope for a bright future."
Hearing diners may leave their first meal at a Deaf-owned restaurant not only satisfied with the food they enjoyed, but with a newfound appreciation for a different culture. Unsurprisingly, the sign that most hearing guests ask to know before leaving is a "thank you."
Gastro Obscura covers the world's most wonderful foods and drinks.

Sign up for our email, delivered twice a week.