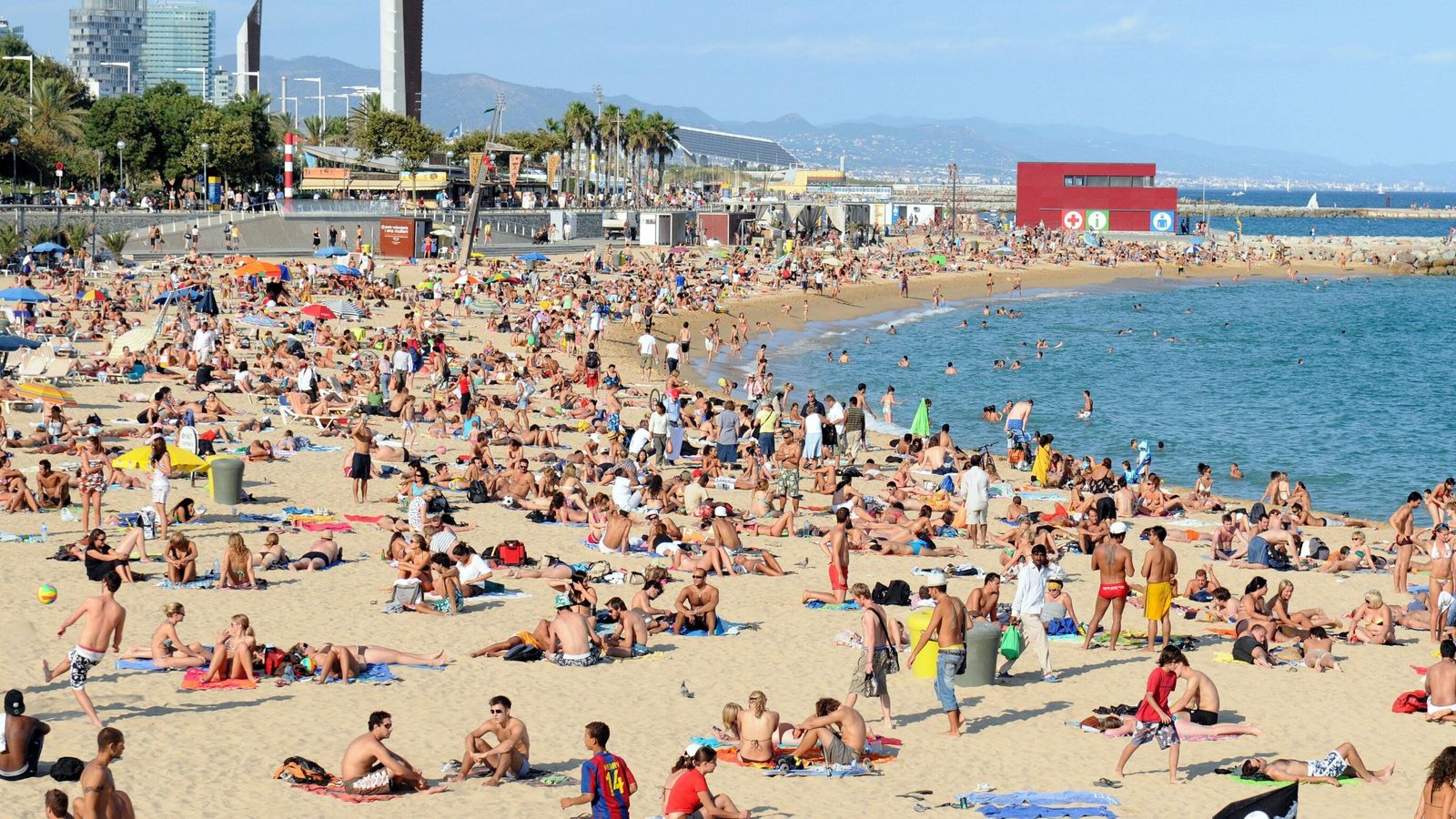 British tourists to Spain will be 'roasted' after country passes strict air conditioning rules, tourism chief warns | world news
British tourists visiting Spain will be 'grilled' under new energy-saving measures that prohibit air conditioning from being set below 27C in summer, a tourism chief has warned.
The country has approved a new set of rules that will also ban heating above 19C in winter.
The measures will apply to offices, shops, bars and restaurants as well as public transport systems and transport hubs. Stores will have to keep their doors closed to maintain temperatures.
They are part of Spain's drive to cut its gas consumption by 7% as part of a recent European Union deal to reduce dependence on Russian gas.
Lights will also have to go out in empty storefronts and government offices from 10 p.m., under the new rules.
However, Spain is currently experiencing a very hot summer, with temperatures above 40C in many areas, and the president of the Costa del Sol tourist board has criticized the measures.
"We want satisfied tourists, not roasted tourists or those who are afraid to walk the dark streets," said Francisco Salado.
He called on the government "to devote its mental energy to more effective measures".
He added: "It's as if this decree was written by a Martian, someone who profoundly ignores our country and who did not consult anyone."
He added that "it makes no sense" to force hotels, restaurants, bars, museums, cinemas, shops, train and bus stations and airports to raise their thermostats in the summer to 27 degrees. "precisely in the middle of a heat wave".
It was revealed earlier this week that tourists can continue to keep their hotel rooms cool, as they are considered "private spaces", but all other public spaces will have to comply with the new laws.
Prime Minister Pedro Sánchez announced the new package last week, saying: "You only have to walk into a mall to realize that the temperature may be too low."
Spanish public institutions already apply similar energy saving regulations.
The government says the measures will not only save energy, but also reduce household and business bills.
Spain is one of the hottest European countries in summer. The country has already experienced two heat waves this year and temperatures are expected to rise further in the first weeks of August.